It is no surprise that the world is starting to panic about the sudden spread of Coronavirus (COVID-19). While it is important to remain proactive in preventing the transmission of the virus, panic and anxiety won't help lower the chances of infection. Instead, it should drive believers into action.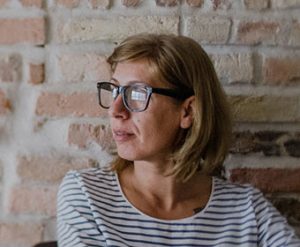 Where does fear come from?
2 Timothy 1:7 states, "For God has not given us a spirit of fear, but of power, love, and self-discipline." Scripture clearly reminds us that fear comes from Satan, our enemy. The enemy will do everything he can to distract Christ-followers from spreading the message of God's love.
Satan tried this tactic on Jesus in the Garden of Gethsemane. There is no doubt that Jesus knew what was about to take place. He would go through unmeasurable suffering on the cross and die a gruesome death. I imagine he was feeling a great weight of anxiety as he stated, "My soul is overwhelmed with sorrow to the point of death" in Matthew 26. He wanted nothing more than the cup to be passed from him. In his great distress, Jesus cried out to his Father in prayer.
Our own worries about COVID-19 and the ill effects on the economy should move us to pray. Pray for God to intervene. Pray for a vaccine or a cure. Pray for families who have lost loved ones. Pray for lives to be changed and for the world to come to know Jesus as its personal Lord and Savior.
How do Christians respond?
Submit to God. James 4:7 instructs believers to "Submit yourselves to God. Resist the Devil and he will flee from you." The only way to combat fear and relieve anxiety is through shifting our focus and thoughts on God. Focus on His attributes and spend time worshipping Him and thanking Him for the gift of the cross. Meditate on His promises:
1. He is a God of peace, not chaos: John 14:27
2. He is with us through the darkest valley: Psalm 23:4
3. He cares for us: 1 Peter 5:6-7
4. He is our shield: Psalm 115:11
5. He knows what He is doing: Romans 11:33-36
Be prepared to share the Gospel.
Anytime a life-threatening virus or event occurs, non-believers have questions. Those at highest risk begin questioning their relationship with God and what happens after death. As believers, we need to be prepared to address these questions and offer hope to a sinful world. 1 Peter 3:15 says, "But in your hearts revere Christ as Lord. Always be prepared to give an answer to everyone who asks you to give the reason for the hope that you have. But do this with gentleness and respect."
The future may seem uncertain but we can rest on the promise that Jesus will return again and there is a hurting and questioning world waiting for someone to share Christ's message of hope.
See how Oklahoma Baptists are responding to Coronavirus at https://www.oklahomabaptists.org/coronavirus-response/.